Abercorgi & Fetch



Country

United States of America

State

California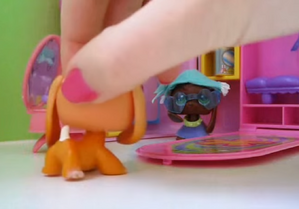 Abercorgi and Fetch is mentioned by Tom Dawson in "The Claws Come Out".
About
The name is an in-joke that makes fun of Abercrombie and Fitch. Not much is known about this flatout dog pun besides that it is an American retailer, and modeling place. In the episode, Tom thinks about a black-and-white poster of Sage Bond wearing a collar on the beach. The poster says in a serif font, "Abercorgi and Fetch."
Abercrombie and Fitch
Not to be confused with Abercrombie and Fitch, which is said by Mrs. Reed, as an idea for a less expensive clothing store, to Savannah. We can only assume that Tom and Mrs. Reed are referring to the same store line by different, but similar, names; or that there are two stores that are a take off of the real life shopping department in the show.
Abercorgi and Fetch Joke Definition
Abercrombie and Fitch, a real life American retailer, and a in show store.
Abercorgi and Fetch, Tom's joke, and/or a in show store.
Corgi (Dog breed) + Fetch ("The dog played fetch with a ball.") = Dog pun.
Ad blocker interference detected!
Wikia is a free-to-use site that makes money from advertising. We have a modified experience for viewers using ad blockers

Wikia is not accessible if you've made further modifications. Remove the custom ad blocker rule(s) and the page will load as expected.